Book a Thermal Imaging Inspection now with Snughome We can help you save Energy AND Money!
Our Clients & Partners...
---

















---
Infrared Home Inspections
Snughome use FLIR Systems thermal imaging equipment, one of the most advanced infrared inspections systems available
Buying a Home?
Call Snughome today for a Pre-Purchase House Inspection. It could save you thousands!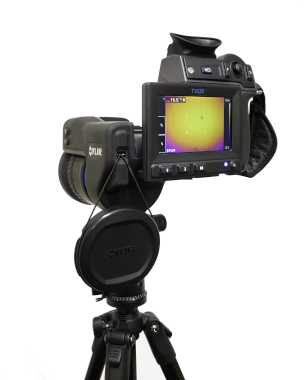 Give your home an Energy Audit
Save €€€€s on your Insulation Costs! Why insulate where not needed? Slash the cost of your home heating bills
Professional Thermography
Snughome are the leading exponents in Ireland of thermal imaging for home inspections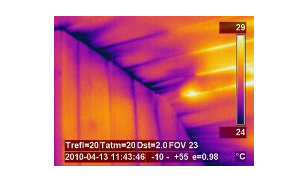 Comprehensive Inspection Reports
Snughome inspectors will supply you with a comprehensive report on their infrared imaging survey findings, which will include both visual and thermal images, temperature measurements and text notes for easy identification of problem areas.
Key Services
Snughome Infrared Surveys will detect the following defects:
---
---
HOME BUYERS - A Pre-purchase inspection can
prevent problems with all the above!

What Clients Say
I'm having a good read of everything now. Thanks for coming out on Saturday, I can honestly say it was a pleasure. Fantastic service and I'd recommend it to anyone.
Thanks for all this fantastic information, really appreciate it and have definitely found the whole process very eye-opening. Would be more than happy to spread the good word on your behalf, I'm only sorry we didn't think to do this sooner ourselves!
Thank you for the extensive feedback, your visit and information was most illuminating! We feel that we are in a strong position to make the right alterations to our home before next winter. Thanks again for your assistance, we will continue to verify your service by 'word of mouth'
Thanks for the service which we found to be invaluable in identifying areas of immediate concern. I will be passing on your name to friends as the issue of heating arises in conversation once again thanks
To have independent recommendations of what work needs to be done is priceless, as we were getting mixed messages from insulation contractors.... many of whom were way off the ball with what they said had to be done.
Highly recommend this company from start to finish. Delighted to have used them to identify problems in our home.
A Rolls Royce service for a fair price - totally recommending his services to all!
For more info on saving energy see our partner sites...